Labor & Employment Lawyer
Going to work on a daily basis is a necessity and responsibility shared by most adults. In the majority of cases, people will be treated fairly at work and receive the compensation that they are entitled to.
However, there are situations in which someone could be taken advantage of or even lose their job for unfair reasons. In these situations, having legal support by your side can be helpful.
Reasons to Hire a Labor & Employment Lawyer
Labor and employment attorneys focus on ensuring their clients are treated fairly in the workplace or receive appropriate compensation if they suffered damages as a result of unfair practices. There are a few situations in particular when hiring a labor lawyer can be a good idea.
One of the most common situations in which someone will want to hire legal representation is if they were a victim of wrongful termination. In most situations, companies are able to fire or lay off an employee whenever they want. However, there are situations in which someone could be fired for unfair reasons. If you have been terminated and believe that you were a victim of wrongful termination, your attorney can offer valuable support.
You should also hire a labor lawyer if you have been discriminated against in the workplace. Even if you continue to retain your position, missing out on a promotion, professional opportunities, or other benefits due to your race, age, gender, or other protected class is an example of discrimination. If this occurs to you in the workplace, having legal support will be a good idea.
Another situation when you should hire an employment lawyer is if you need protection as a whistleblower. If you know that your company is doing something illegal or unethical, you can notify the regulators and be considered a whistleblower. During these situations, the regulators will do their best to keep the whistleblower's identity a secret. However, there are situations in which it will be revealed. By law, the company is not able to take action against a whistleblower. However, to ensure you are properly protected, having an attorney by your side could be a good idea.
You also could consider hiring an attorney if you are not being paid a fair wage. While you should be paid a salary or hourly wage based on negotiations with your employer, there are situations in which you may not receive the compensation you are entitled to. This can include if the employer is not paying appropriate overtime wages, fair commission compensation, or if they neglected to make a payroll payment altogether.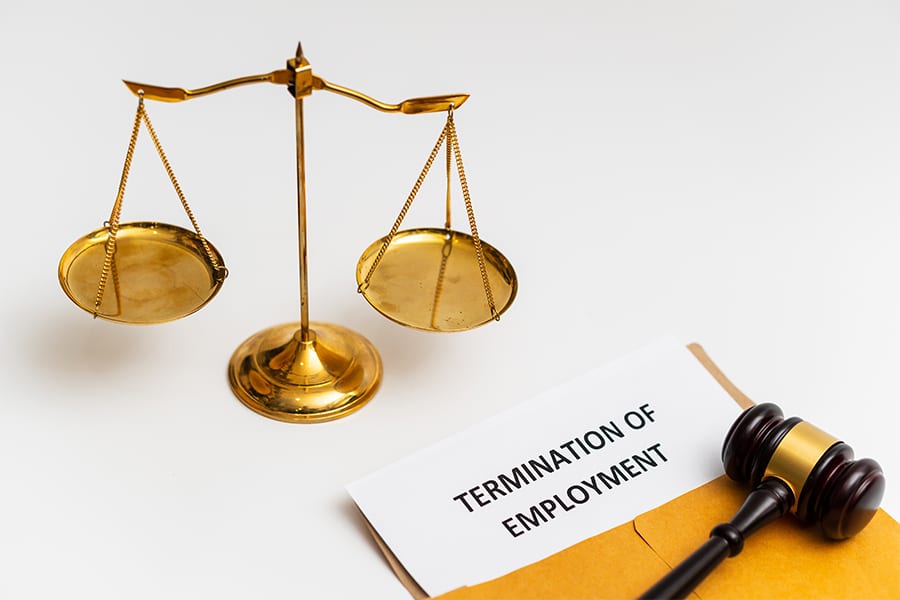 If you believe that you have been treated unfairly at work and need legal representation, hiring a lawyer is a great idea. Your labor and employment attorney in New Jersey can offer a range of services that will ensure you are properly represented and receive the compensation that you are entitled to.
Full Evaluation and Consultation
When you are considering any form of a civil lawsuit, it is always important that you receive advice from someone that is experienced and that you can trust. An employment and labor lawyer will understand the uniqueness of this type of law and will be able to give a full consultation after evaluating your case.
When you engage your attorney, they will spend time assessing all the relevant information related to your case. This will include discussing the situation from your point of view, reviewing any documentation that you obtained along the way, and interviewing witnesses. Based on this assessment, they will be able to offer insight into your case and give suggestions on how to move forward.
Establishment and Implementation of Strategy
Your attorney can also help by creating and implementing a legal strategy. An employment law case can be complicated and following the right protocol is important. Your attorney will work with you to build a case and create a strategy to follow. This will include identifying which individuals or people to include in your claim and determining a fair amount of compensation to seek in damages. They can then help by filing all necessary paperwork and notices.
Support and Representation During Negotiations
In any employment law case, there are bound to be negotiations that need to take place prior to moving forward with a full lawsuit. In almost all cases, it will be in everyone's best interest to settle the case outside the courtroom. During this phase, your attorney will handle all discussions and negotiations with the other parties involved, which could also include commercial liability insurance providers. The attorney will always have your best interests in mind and will try to expedite the process and help you receive a fair settlement to compensate for your damages.
About
Michael J. Fioretti has dedicated his career to serving the unique needs of each individual client and the relentless pursuit of fairness and justice.
He consistently achieves extraordinary results through ethical and zealous representation while providing an empathetic ear and unparalleled accessibility for his clients.