Having proper legal representation is important in many situations. One situation in which having legal support by your side can be helpful is if you suffer from a personal injury.
A personal injury lawyer can help you out in a range of situations and will provide a variety of helpful services to ensure you receive a fair outcome.
When to Call a Personal Injury Lawyer
Personal injuries continue to be quite common and affect the lives of many people all over the country on a daily basis. There are several causes of personal injuries, in particular, that would warrant hiring your own legal representation.
Vehicle Accident Injuries
For those that are in the state of New Jersey and other parts of the country, vehicle accidents continue to be the most likely cause of personal injuries. If you are involved in an accident, it could lead to serious injuries and impact the quality of life. In these situations, an attorney will work to determine who was at fault in the accident and then obtain proper reimbursement for your damages. In many cases, the damages will be covered by an insurance company.
Anyone that owns or manages a building needs to ensure that it is safe for someone to be in. If there is debris, ice, or water on the floor or in the walkways, it could cause a slip and fall accident.
Your attorney will be able to represent you to determine who is at fault in these cases and help you pursue a settlement for fair financial consideration.
When seeing a doctor or undergoing a procedure, people will assume that they are in good hands. Unfortunately, medical mistakes can happen or illnesses could be misdiagnosed.
This could lead to serious health and financial setbacks. A personal injury attorney can help you file a medical malpractice claim
Assault or Willful Intent
The majority of personal injuries are due to the accident or negligence of one party. However, there are situations in which someone may willfully try to do you harm. If this is the case in your situation, you can file a personal injury claim against the assailant.
Beyond personal injury civil cases, there may also be criminal charges filed against the other party.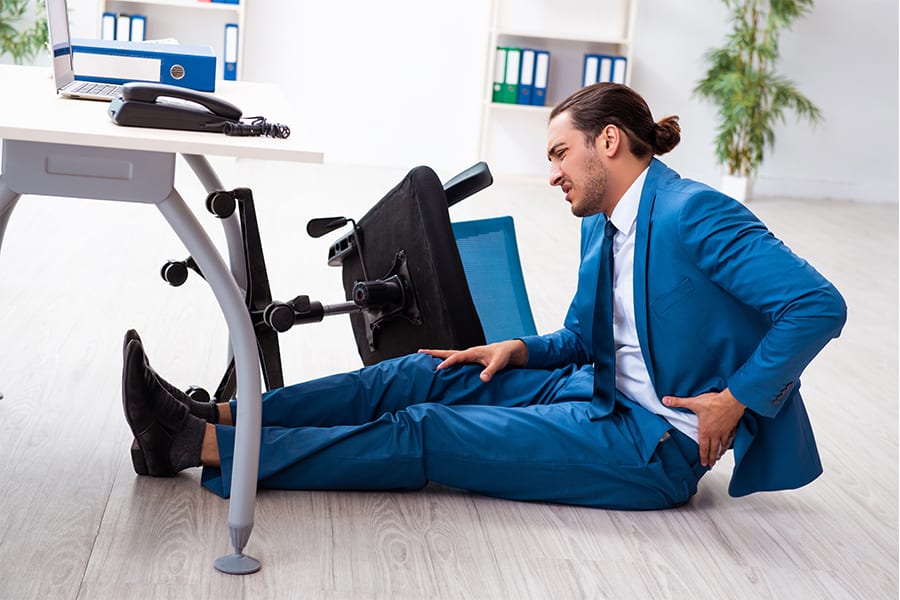 Reasons to Hire a Personal Injury Attorney
A personal injury attorney will provide you with legal support in a variety of situations. While you can try to file a claim on your own, having the legal team by your side is almost always a good situation. There are several reasons why you should hire an attorney to help you with your case.
Receive Insight and Consultation
One of the reasons that you should hire an attorney to help with your case is that you can receive insight and consultation on your case. A personal injury case can be complicated and can require various forms of evidence to pursue. Your attorney will have the experience necessary to help evaluate your case and determine if you have a valid claim. Based on this consultation, you can determine if you should continue to move forward.
If you are going to pursue a personal injury case, there are various legal processes that need to be followed. In most cases, this will start with sending a notification to the other party in the case. This will outline the case at a high level and define your request for damages. The attorney can also help file any necessary legal motions if you determine that the case needs to go straight to court. Doing this will help ensure your case is not thrown out due to technicalities.
Handle Negotiations with Other Party
If you decide to move forward with a personal injury case, it will likely be handled outside the courtroom. In these cases, your attorney will be able to help by presenting your case and negotiating with the other parties involved. This can include discussing with legal representation of the negligent party or their insurance provider. If a case needs to move forward to a full lawsuit, your attorney can help by building and presenting your case in front of the judge. They can then handle any deliberations to ensure your rights are represented and that you receive the best outcome possible.
New Jersey Personal Injury Lawyer
Being involved in any type of accident can be a scary and stressful situation. This can be made even more difficult if you are injured due to the negligence or intent of another person.
As you could incur significant damages due to medical bills, lost wages, and pain and suffering, having a personal injury lawyer by your side is always a good idea.
Michael J. Fioretti will offer great legal support to ensure you receive a fair overall outcome and financial consideration.
About
Michael J. Fioretti has dedicated his career to serving the unique needs of each individual client and the relentless pursuit of fairness and justice.
He consistently achieves extraordinary results through ethical and zealous representation while providing an empathetic ear and unparalleled accessibility for his clients.