If you are injured while working, you are entitled to have all of the bills related to authorized medical treatment paid by your employer's workers' compensation insurance carrier. It is important that you report your injury immediately to a supervisor in order to open a claim.
In New Jersey, the employer (known as the respondent in a claim petition) is entitled to control your medical treatment.
This means that the insurance carrier will typically set you up with doctors they select and schedule appointments. Since the insurance carrier is controlling the treatment and they will only pay for treatment that they authorize, there is plenty that can go wrong.
I strongly suggest that you deal with these companies through an attorney. I have significant experience in dealing with insurance adjusters and nurse case managers and will do everything in my power to make sure that you receive all of the care that is medically appropriate for your injury.
TEMPORARY DISABILITY BENEFITS
In New Jersey, if you are unable to work due to an injury suffered on the job for seven days (including weekends and holidays), you are entitled to be paid temporary disability benefits by the workers' compensation insurance carrier.
You will typically be paid weekly at a rate that is equal to 70% to your gross average weekly wage for the 26 weeks prior to your injury date.
There is a minimum and maximum rate for temporary disability benefits that is dependent on the year you were injured.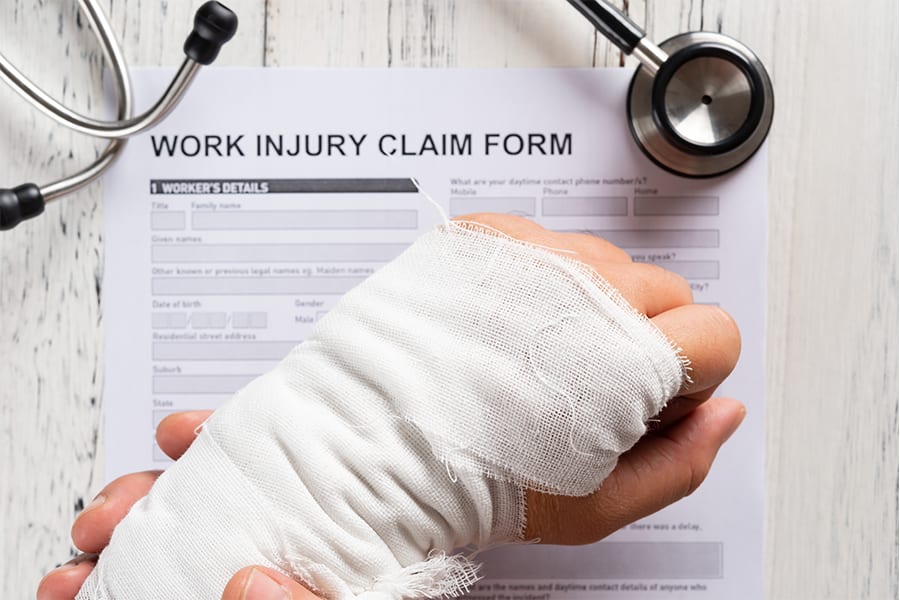 Most people are unaware that if you have permanent limitations (as to work and daily living functions) as a result of an work injury, you are entitled to an award.
After your treatment has concluded (if we agree with your authorized treating physician's determination that you are at maximum medical improvement or MMI), you will be evaluated by two experts.
Those experts will write reports that contain their opinions on your disability rating. Once the reports are obtained, we can determine what the appropriate settlement range is for your case and I will aggressively negotiate with my adversary to get you the award you deserve.
If the offer we receive is not fair, I will vigorously prepare and aggressively litigate your case at trial.
With the typical settlement or award following trial, an injured worker has two years from the date of the last benefit paid to reopen their claim. This is a simple filing with the court, but it is very important.
If additional medical treatment is needed and/or if there is a significant worsening of your condition, you have the right to seek additional authorized medical care and an increase in your permanency award.
If you do not file within two years of the last benefit paid, you will, with very limited exception, lose your right to reopen your claim.
About
Michael J. Fioretti has dedicated his career to serving the unique needs of each individual client and the relentless pursuit of fairness and justice.
He consistently achieves extraordinary results through ethical and zealous representation while providing an empathetic ear and unparalleled accessibility for his clients.