Being a victim of sexual harassment can be a very challenging situation. If you are a victim of this offense, it can add a considerable amount of stress to both your personal and professional lives.
In some cases, it may even make you feel the need to leave your place of employment or avoid situations where you would need to see the harassing party. Due to the severity of sexual harassment, those that are in New Jersey should consider their legal remedies.
To do this, it would be wise to hire a sexual harassment lawyer.
Examples of Sexual Harassment
Unfortunately, sexual harassment continues to be a common act in both the workplace and other areas of life. The term sexual harassment can be broad and cover a variety of different scenarios and acts.
Some of the most common examples of sexual harassment can include unwanted touching, unwanted advances from another party, inappropriate comments, or even staring and making suggestive gestures.
If you are a victim of sexual harassment, it is important that you discuss the situation with your employer.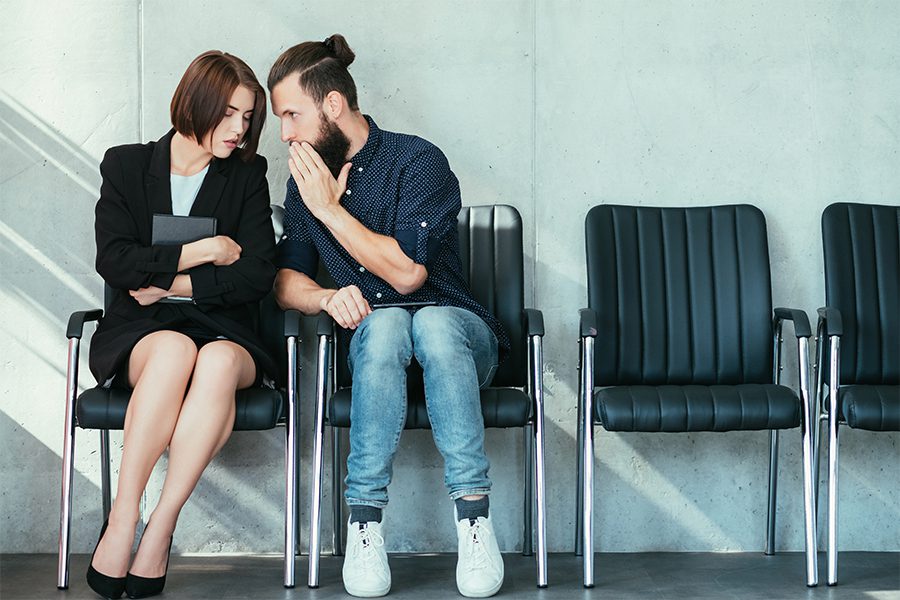 Should I Hire a Sexual Harassment Attorney
If you are a victim of sexual harassment, you will have an opportunity to pursue civil remedies. Depending on the scope of the harassment, criminal charges could be involved as well. There are various situations in which you should hire a sexual harassment lawyer.
One of the most common situations in which you should call one of these attorneys is if you have had to leave your place of employment due to harassment. If you have lost your job due to raising concerns, or simply felt uncomfortable and had to leave, you should speak with an attorney. If you are considering pursuing a civil sexual harassment lawsuit, it is important to document the case as much as possible.
Sending emails and notifications to your employer and retaining copies will give evidence that you have raised concerns about the situation. If you do happen to lose your job later on, you should also keep any correspondence you had with your boss or human resources.
If you have been a victim of sexual harassment, you could have incurred many forms of loss. The most direct can be the loss of income if you were let go or quit your job. However, this harassment can also cause a lot of stress and put a strain on your health and personal life as well. Due to this, having legal support by your side would be a good option, and filing a lawsuit can be a good way to seek damages. If you do hire a sexual harassment lawyer in New Jersey, they can provide several services to ensure your rights are represented.
When you hire a sexual harassment lawyer to discuss your case, the first thing they will do is provide you with a consultation on your case. A sexual harassment case can be quite sensitive and is unique compared to other types of lawsuits. Due to this, having an attorney that is experienced with this type of case will be helpful.
Your lawyer will be able to review your case including discussing the harassment events, reviewing evidence you have received, reading witness statements, and analyzing documentation from your employer. Based on this assessment, they will be able to provide advice on how to move forward. This can include giving you insight into a proper legal strategy and processes to follow moving forward. Based on this consultation, you will be able to determine how to move forward with your case.
If you are going to file any type of sexual harassment claim, it is important that you do so following the proper processes. This will include filing the right paperwork and sending proper notifications to the named parties. Your attorney will be experienced with this area of the law and best practices. This will give you comfort knowing that it is handled the right way and that the case is not delayed due to any technicalities.
Representation During Negotiations
If you do file a lawsuit for sexual harassment, it is likely that the case will be heavily negotiated outside the courtroom. In many cases, there will be settlement discussions between both parties and potentially liability insurance providers. Your attorney will be able to discuss your claim and handle the negotiations while keeping your best interests in mind.
If you are not able to come to a fair settlement, the attorney can also provide representation during a formal civil trial. This will include building and presenting your case to a judge. Ultimately, this support and representation will improve your chances of obtaining a favorable outcome and reimbursement for damages that you incurred due to the harassment.