New Jersey Unemployment Appeal
Losing your job can be a stressful experience. During this time, you will likely have to deal with the emotional stress of being let go while also trying to figure out your next professional step.
Another concern that many people will have is that they will no longer have the same income coming in.
For those that are in the state of New Jersey, a state benefit that can help you manage during this time is unemployment income. This is available to qualified people for a period of time while they look for their next job.
While unemployment is an important benefit, there are situations in which it could be denied. If your unemployment claim is completely denied, you will have the opportunity to appeal the decision.
In these cases, having an unemployment appeal lawyer working with you can be quite helpful and allow you to get the coverage and support that you need.
Reasons Why Unemployment Could be Denied
If you have lost your job, you should always apply for unemployment as soon as you can. Unfortunately, there are situations in which it could be denied. Some common reasons why it may be denied in New Jersey include the following reasons:
You Voluntarily Left Work
One of the reasons that your unemployment claim could be denied is if you have voluntarily left the job. Generally, unemployment coverage is available to those that have been let go for various reasons. If you have opted to leave the job, it can be more difficult to quality for this support. However, if you can show that you quit for a good cause, you may still qualify for the coverage. Some examples of cause can include if you were asked to commit a crime, if the work environment was unsafe, or you felt the work was immoral.
Simple or Gross Misconduct
Those that have lost a job and applied for unemployment may have their claim denied if it is proven that they were let go due to misconduct. Examples of misconduct can include not acting in good faith, not showing up to work, or not complying with reasonable rules and expectations. Gross misconduct typically includes if you committed a crime at work, such as theft, assault, or fraud.
If you are already receiving unemployment compensation you will receive the income as long as you are actively looking for work. Whenever you apply for your unemployment benefit, you may need to provide evidence that you are actively applying for jobs and going on interviews when requested. You can also lose your unemployment benefits if you have been offered work at a reasonable salary and responsibility level but rejected the offer.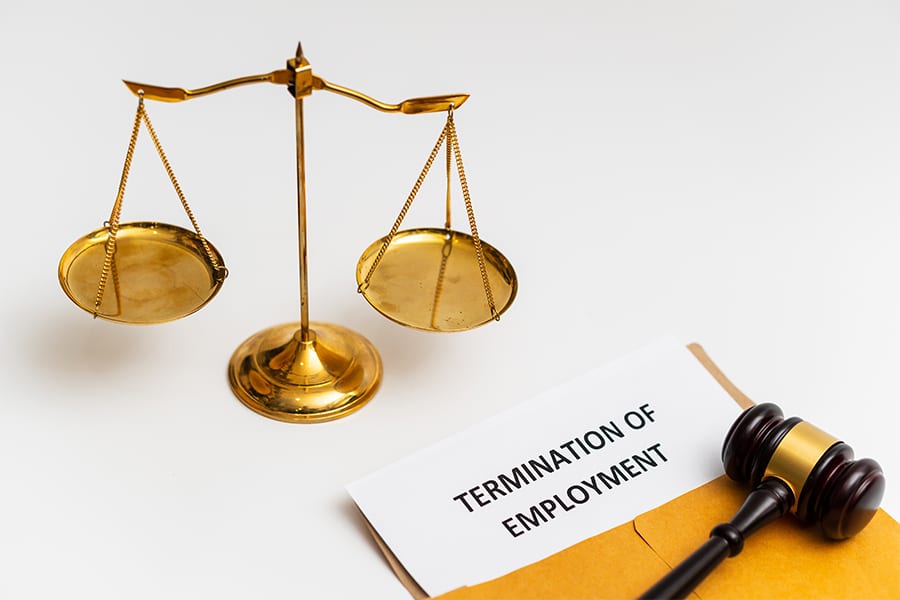 Reasons to Hire an Unemployment Appeal Lawyer
Being denied your unemployment claim can be frustrating and stressful. However, it does not need to be the last step in the process. Your unemployment denial lawyer can provide various services to increase your chances of having your claim approved.
Assessment of Qualifications
Whether you have already applied for unemployment and been denied, or if you are applying for the first time, having an attorney review your qualifications will be important. Your attorney will be able to carefully review your case and determine whether you will qualify for the unemployment claim. Some of the factors that will be considered include the reasons for your unemployment and whether you are actively looking for new work in your line of business and profession.
File Necessary Claims or Appeal
If your attorney has determined that you should qualify for unemployment, they can help you file an appeal and prepare your claims. The unemployment denial attorney will obtain all necessary paperwork and evidence that will support your claim for unemployment compensation. This can include documentation from human resources, evidence that you have applied for jobs in the past, and anything else that can evidence that you should be receiving this compensation. They will then help you complete any necessary forms to ensure you are not denied due to a technicality.
The majority of unemployment cases will be handled quickly. However, there are some in which receiving support and approval and be more complicated. These situations could result in the need for a full hearing. If you need to go through the full hearing process, your unemployment denial attorney can continue to provide support.
New Jersey Unemployment Appeal Lawyer
In many situations, a representative of your former employer will also attend the hearing. They will be able to build and present your case and handle any negotiations with the other party.
These hearings will frequently focus on the reasons why your employment came to an end.
If you can prove that your employment ended due to no fault of your own, your appeal and claim for unemployment compensation will likely increase.
About
Michael J. Fioretti has dedicated his career to serving the unique needs of each individual client and the relentless pursuit of fairness and justice.
He consistently achieves extraordinary results through ethical and zealous representation while providing an empathetic ear and unparalleled accessibility for his clients.